Marathon, FL is only a short boat ride away from the third largest coral reef system in the world and the only living coral Barrier Reef in the United States, With an estimate of 1000 shipwreck along the Florida key. The Florida Keys national marine sanctuary is home to over 6000 species of marine life!
The reefs off the coast of marathon offer an array of species to target. Yellowtail snappers, lane snappers, hog fish, groupers, great barracuda, jacks and many more. From October to April is the time for sail fish, from sight fishing to tournament kite fishing set ups there's no doubt that these billfish will put up a great fight!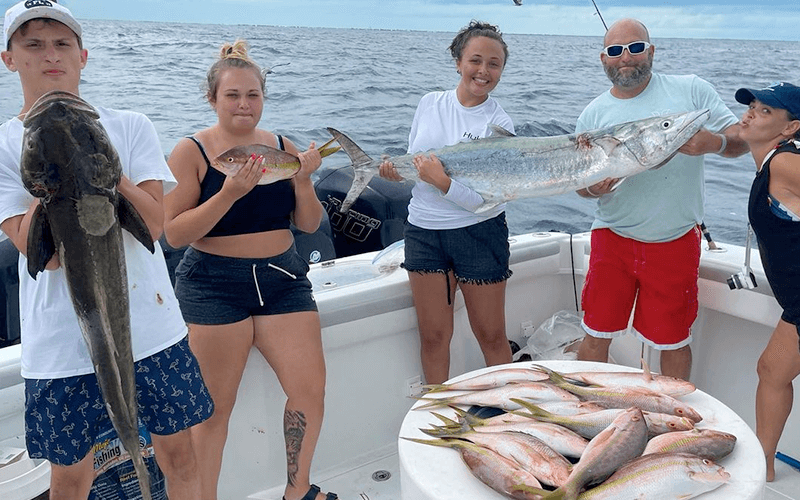 Wrecks between 80-300 ft of water provide sanctuary for multiple species of snappers, groupers, jacks, and sharks. other species like permit, African Pompano, cobia, mackerel, kingfish, and many more also seek shelter on or around the deeper wrecks.
Let 2 Nauti Charters in Marathon, FL handle your next fishing charter trip!